Our Technology 【Industrial Gas】
Hydrogen Production Plants - Steam-Reforming Process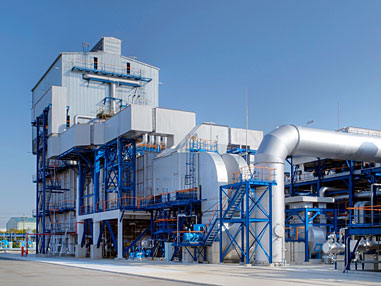 We offer high efficiency hydrogen production plants for high purity hydrogen production.
A steam-reforming hydrogen plant produces high purity hydrogen from natural gas, LPG, naphtha, and off gas as feedstocks. This technology is most widely applied to hydrogen production for medium to large capacity.
The process configuration consits of a reforming section and purification section. According to the required purity and capacity, we offer appropriate reforming and purification technology.
Features

Wide range feedstock from off gas, NG to Naphtha

Our sophisticated reforming furnaces are easily maintained and provide safe and easy operation

Reliable hydrogen production with high efficiency

Major Application

Hydrogen for hydrogenation in refinery, utility of petrochemical plant and other industrial applications
High purity hydrogen for liquefied hydrogen
Hydrogen sources for off-site hydrogen supply stations

Specifications

Capacity range: - 50,000 Nm3/h
Hydrogen purity: - 99.999%.

Processes and Methods

Reforming section: Steam-reforming, and high temperature shift
Purification section: PSA, etc.
Large-capacity hydrogen production system

---
Middle-capacity hydrogen production system