Our Business
Engineering Business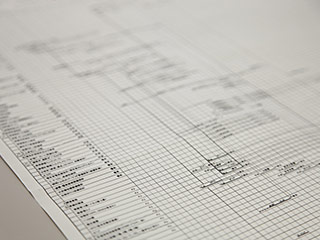 From design to maintenance, Cosmo Engineering is a general engineering company responding to your needs with superior technology.
Founded in 1958, We engage in plant construction projects in a wide variety of businesses focused on the petroleum and petrochemical industries, along with enhancing project execution ability as a general engineering firm. Cosmo's experience and expertise developed during our long history of refinery maintenance, integrated with our know-how of plant engineering, gives us a decided advantage in high-quality plant design and construction technology, with consideration for operability, maintainability and security.
Work Flow

Feasibility Study
An initial "Master Plan" is formulated based on detailed analysis of the specialized requirements of each individual project from the perspective of real-life operational demands.
From this initial "Master Plan" we develop a feasibility study based on market research of raw materials and products, comparative study of available technology and processes, financial planning that covers construction cost and operation cost, analysis including a study of anticipated economic impact taking into consideration local conditions and economic evaluation. An effective project plan is then formulated based on the feasibility study.
Project evaluation
Process evaluation
Location survey
Conceptual design of processes and major equipment
Estimation of project budget
Feasibility study and assessment of economic potential
Financing advice
Comprehensive plant planning
Environmental and safety measures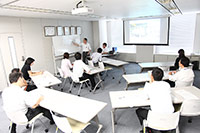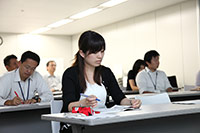 Basic Design:
FEED (Front End Engineering Design)
To meet project requirements, we assess the basic conditions for detailed design while considering the composition of the entire project along with integration of functions.
Along with the FEED basic design conditions requested by the customer, we shall consider the composition and consistency of the entire project so as to meet the specific requirements for the project; physical and functional requirements necessary for detailed design are also determined at this phase.
Determination of basic design conditions
Feasibility study and analysis of process functions
Feasibility study of legal requirements
Process design
Basic design of each equipment component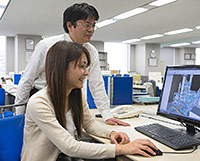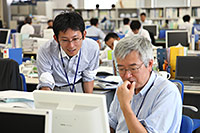 Detailed Design
In order to make the proposed plant construction as realistic as possible, we finalize structures and specifications precisely.
Based on customer requirements and the conditions determined during the basic design phase, experts from each specialty area work on detailed design from procurement to fabrication, construction and operation.
At this stage realism is achieved using the latest simulation tools and 3D CAD systems to illustrate the details required to build a cutting-edge plant.
The 3D CAD system creates a virtually real image of the plant before construction. This enables the designers and the customer to understand details such as physical access to each unit, valve operation, etc., before the plant is actually constructed.
A fast and accurate design phase can be achieved by our design team using software to perform functions previously done manually such as assembly drawings, spool drawings and material take-off, with each section individually selected and verified.
Structural design
Preparation of specification sheets for equipment and materials
Preparation of construction specifications
Creation of construction drawings
Creation of various technical materials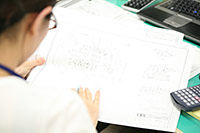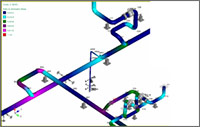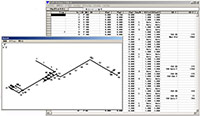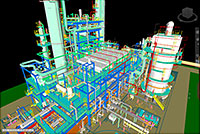 Procurement
Consistently and reliably, we carry out all tasks necessary for plant construction from purchasing to transportation and inspection of construction materials.
In accordance with the specifications determined during the detailed design phase, we purchase equipment and materials necessary for the project, arrange all necessary services, prepare contracts, implement necessary inspections, and carry out transportation.
We support smooth project implementation while accommodating the conditions, characteristics and circumstances unique to each project.
Purchase of equipment and materials
Transportation and delivery of equipment and materials
Inspection of equipment and materials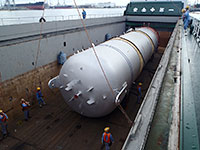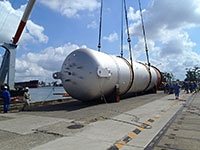 Construction
Under strict management we complete construction in the shortest time and at the lowest cost possible in accordance with the construction plan.
Construction is the actual, final step in the project process. We carry out construction under strict management of the work period, economic efficiency, quality, safety, and hygiene, while achieving consistency and integration of the entire structure and functions.
Formation of the construction plan
Implementation of construction
Construction management
Quality control
Schedule control
Management of safety and hygiene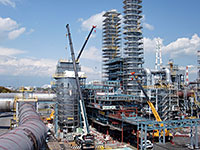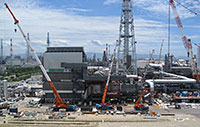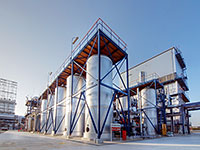 Commissioning
The test operation of the plant is conducted according to the the commissioning plan. After the operating training program has been completed, the plant is turned over to the customer.
We conduct the commissioning of the plant in order to verify that the plant and system performance satisfactorily meet the customer's requirements, and determine that the plant can be operated safely. At the same time, we also confirm that the cutting-edge plant control system functions to fully maximize energy savings.
This commissioning is conducted with the customer present. Operational training and education are also provided at this time.
Preparation of the commissioning plan
Preparation of the operations manuals
Implementation of commissioning
Operation instruction program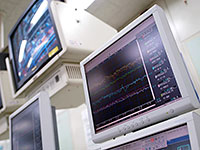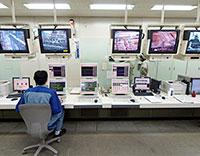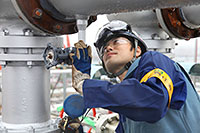 Maintenance
We provide not only routine inspections, but also maintenance services on a 24-hour basis after the completion of the plant.
We can provide a full-time management system for these facilities and provide reliable maintenance services in order to achieve stable and long-term operation of the plant.
Our reliable management system continually monitors the plant and its facilities in order to respond to any situation immediately and efficiently, and also to conduct routine inspections, unexpected construction work, operations and legal action.
Our experience and expertise enable us to efficiently manage and maintain your facilities.
Systematic maintenance and management are necessary to achieve stable and reliable plant operation in addition to the capacity for emergency response.
Our expertise has developed over years of experience in successfully completing project construction and efficiently managing and maintaining plants and facilities. CEC stands ready to consistently meet our customers' requirements for help with facility management, developing maintenance plans for cost optimization and evaluating construction performance.