Project Cases
Project Case 17


Sanmu Solar Power Generation System Construction Project
Project data
Customer Name

Godogaisha Kaihatsu No. 31

Company Address

Kibara-otani 2293-1, Sanmu-shi, Chiba Prefecture

Construction Name

Sanmu Solar Power Generation System Construction Project

Date of Completion

August 2018

No. of Instruments

Electric power output: 1.0 MW (175 W x 6,272 panels)

Project
Name

Sanmu Solar Power Generation System Construction Project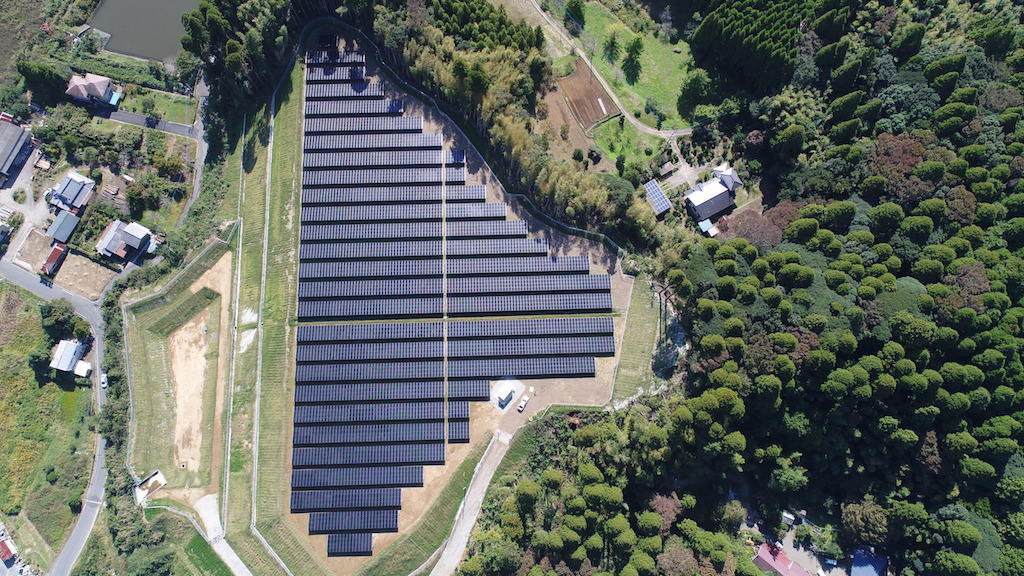 Construction of 1.0 MW mega solar power plant in Sanmu with good sunlight overlooking Kujukuri Beach in Chiba Prefecture
Renewable energy is increasing due to the introduction of the feed-in-tariff (FIT) system. A solar power plant--utilizing one form of renewable energy--was constructed on a 3.9 ha in Sanmu, Chiba Prefecture. Land development work for the project covered 72,000 m3.
Mountain forest trees 800 meters from Hyuga Station, which is a 40-minute train ride from JR Chiba Station on the Sobu Line, were logged to develop the land and install 6,272 solar panels. The generated power is transmitted by 6.6 kV high-voltage interconnect.
Residences and schools are situated around the site, and thus overtime work and work on holidays were completely restricted due to noise and for children's safety. Under the circumstances, trial operation was completed in August 2018, after which power transmission began.
| | |
| --- | --- |
| | |
| Photo taken by drone | Solar power panels |
Sanmu cedar logging
Sanmu cedar trees as tall as 25 to 30 meters were cut down and cut into a certain length on site before being carried out.
The cedar was processed into chips for fuel and sawdust for bedding of livestock animals at a processing plant.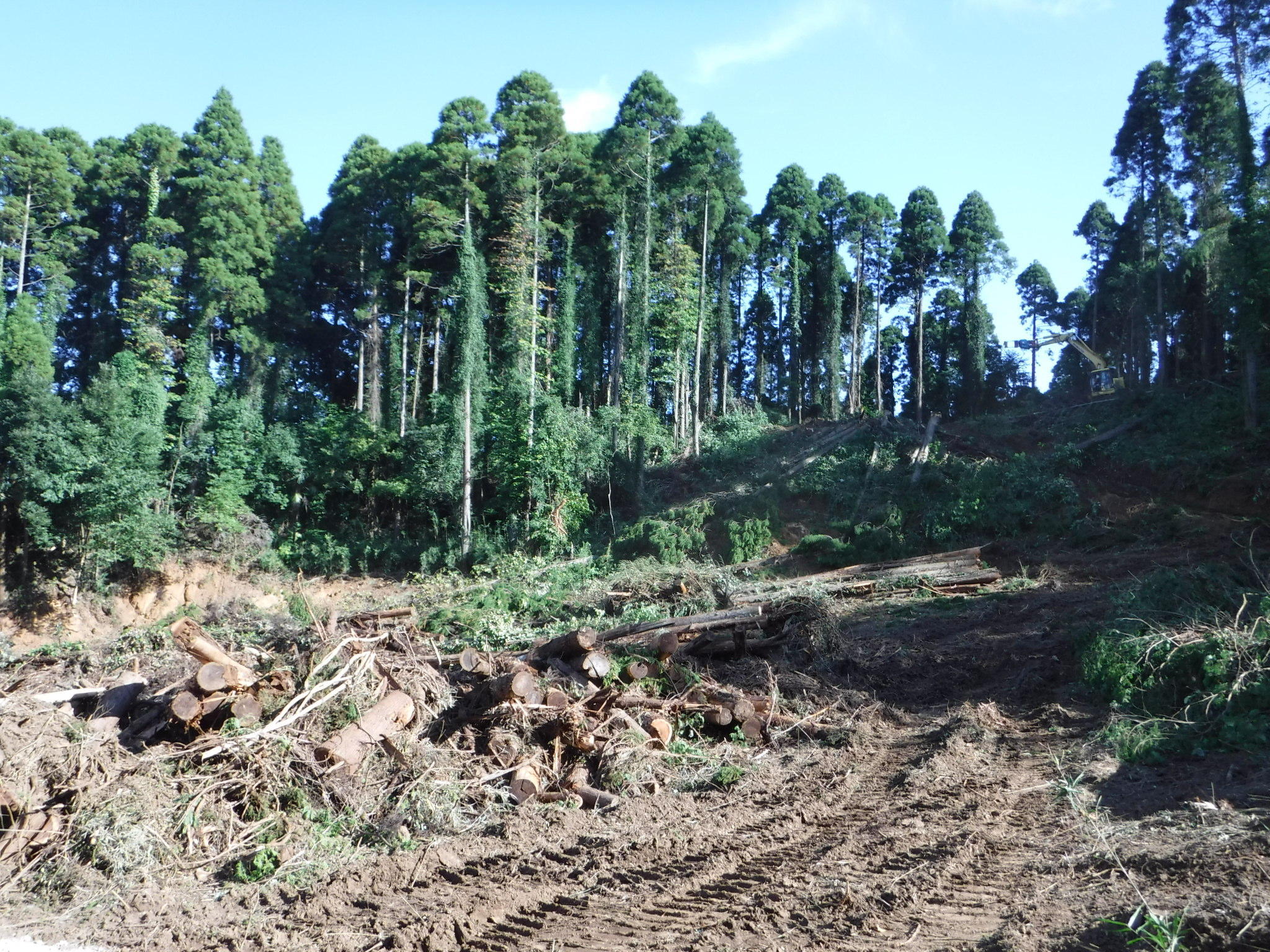 Logged Sanmu cedar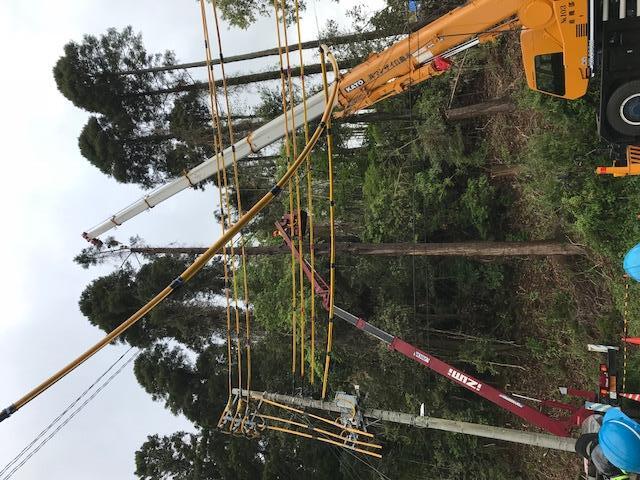 Trees cut down with heavy machines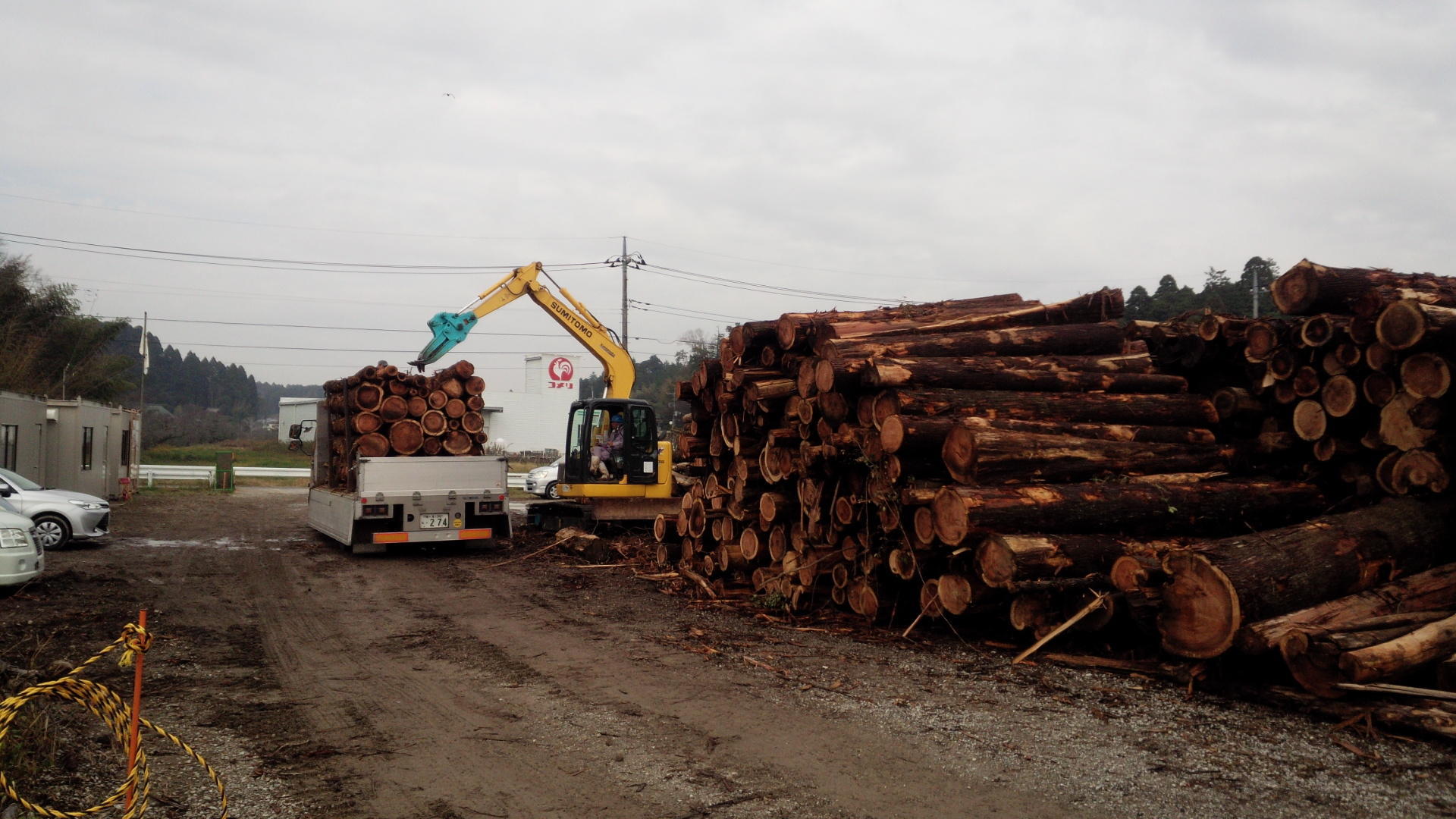 Logs carried out
Land development (cut earth and earth fill of 72,000 m3)
Although the land development work of the poorly-drained clay layer after the tree logging became more difficult due to unseasonal torrential rains and bomb cyclones, temporary reservoir construction and ground improvement work helped facilitate its completion.
【Aerial photos: Scenes from the land development work】
| | | |
| --- | --- | --- |
| | | |
| December 16 | January 16 | February 14 |
| | | |
| May 2 | June 22 | July 4 |
Solar panel installation (6,272 panels)
To make up for the delay with the land development work, piling, mount assembly, and solar panel installation work was conducted beginning in the northern area.
The work in the southern area was also conducted speedily in accordance with the progress of the land development work.
【The Scenes from the solar panel installation】
July 4

 

(1)

July 4 (2)

July 11

July 31

August 4

August 4
Electrical work, adjustments, and pre-use tests
A Power Conditioning System (PCS) consists of 50 kW x 20 units. Dielectric strength voltage tests were performed at night with no power generation.
The pre-use tests at full and partial loads were completed, and power transmission to the interconnect began on August 23.
【Scenes from the electrical work, adjustments, and pre-use tests】
| | | |
| --- | --- | --- |
| | | |
| June 27 | July 11 | July 18 |
| | | |
| July 25 | August 10 | August 16 |