Project Cases
Project Case 2


Sakaide Refinery of COSMO OIL Co., Ltd: Demolition Project
Project data
Customer Name

Cosmo Oil Co.,Ltd.

Company Address

Sakaide, Kagawa Prefecture, Japan

Date of Completion

2006

Project
Name

Demolition Project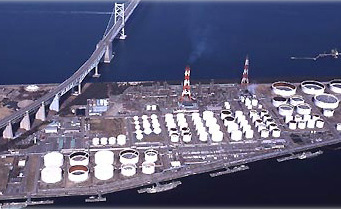 Demolition for Sakaide LNG terminal construction
Cosmo Oil Co., Ltd. has its headquarters in Tokyo's Minato-ku, with refineries in Chiba, Yokkaichi, Sakai, and Sakaide. The Sakaide refinery is situated in the Seto Inland Sea National Park. Since 1972 it has been a pivotal energy supply to the coastal industrial region named Ban-noh-shuu and is the largest refinery supplying western part of Japan.
Due to the Shikoku Electric Power Company's introduction of LNG to the Ban-noh-shuu area, it was decided that an approximately 70,000 m2 LNG receiving terminal be built within the Sakaide refinery's 798,000 m2 premises. Based on our having been in charge of the maintenance of the refinery as well as our thorough knowledge of the existing facilities, we were able to take part in the demolition project.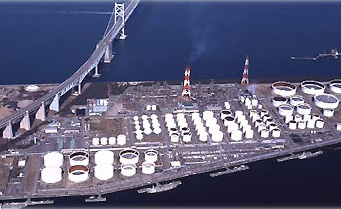 Improvement and Cleanup
In February 2005 we started with the improvement and relocation of existing facilities, and in January 2006 we started the disassembly, removal and cleanup.
The construction, consisting of such activities as the demolish of a 130,000 KL crude oil tank, involved hazardous materials. Obviously we needed to limit the spread of fire so we placed flammable gas detectors in the surroundings and enacting such safety measures as temporary firewalls. We carefully executed the process making necessary adjustments along the way so as to proceed undisturbed.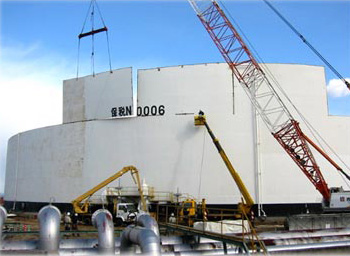 Completion ahead of schedule
In addition to the work on the facilities, working within various constraints, the project also involved other companies with whom we collaborated to complete the operation free of accidents or disasters. Addition, we completed the job over a month earlier than the scheduled date specified by the client, to their delight.