Project Cases
Project Case 12


Hydrogen Production Plant for TUNG BAO CORPORATION
Project data
Customer Name

TUNG BAO CORPORATION

Company Address

Kaohsiung, Taiwan

Construction Name

Hydrogen Production Plant for TBC

Date of Completion

Nov.2013

Construction Equipment Capacity

[Overseas Project] Delivery of Hydrogen Production Plant to Company in Taiwan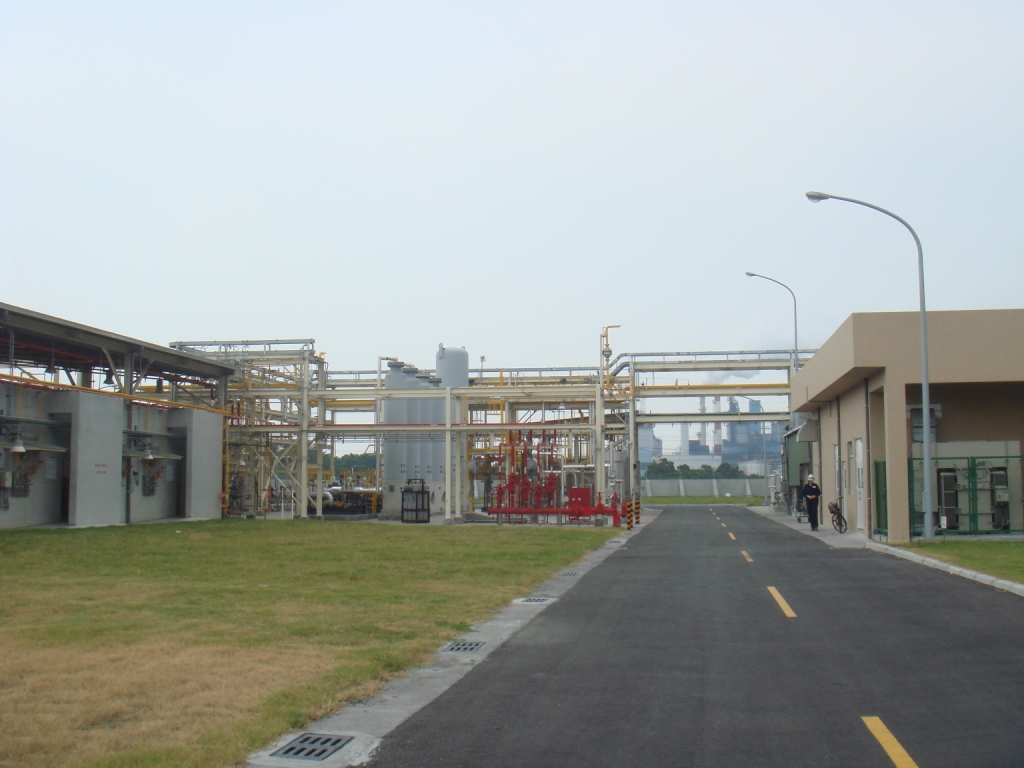 Project overview
In order to enter the hydrogen gas supply business in Taiwan, the Tung Bao Corporation launched a project to construct a hydrogen production plant in Kaohsiung, Taiwan in 2011. This hydrogen production plant consists of pipelines to intake hydrogen-rich off-gas generated by another company within the complex into the site, the off-gas pre-treatment unit and PSA (Pressure Swing Adsorption) unit to purify the off-gas into 99.999vol% high-purity hydrogen, then fill the produced hydrogen into trailers, cylinders and curdles. We undertook basic design, procurement of primary equipment and commissioning supervision.
| | |
| --- | --- |
| | |
| PSA & pre-treatment unit | Product hydrogen compressor |
Product hydrogen filling station ①

Product hydrogen filling station

②
Design
胃勢全にも以前にもFrom past experience in delivering a similar hydrogen production plant in Taiwan, we were able to determine pre-treatment unit specification and B/L conditions between licenser scope based on our accumulated know-how and knowledge. A filling system had not been required in the aforementioned project, so this was our first time to design a filling system for high-pressure hydrogen. Since this was the first hydrogen production plant for the client as well, we established a sequence to enable safe filling operations by control system. In order to fulfill the client's requests as much as possible, we flexibly participated in meetings with the client and the local engineering company in charge of detailed design, thereby communicating clearly and avoiding discrepancies in mutual perception. We succeeded in implementing this project smoothly.
Equipment
The PSA, the main unit of this plant, was manufactured by UOP (U.S.A.). We decided to procure some equipment locally in order to save costs, shorten the delivery period and comply with local laws and regulations in a comprehensive manner. Because this was the first time to procure equipment locally, it took more effort than usually required for procurement in Japan. In spite of this, we were able to efficiently deliver the equipment with the cooperation of local agents and divisions within our company.
Commissioning
As requested by the client, we completed pre-commissioning in August 2013 and performed commissioning of the hydrogen production unit in October 2013. Various unexpected incidents occurred during commissioning, but together with the licenser, we solved these problems, conducted performance tests as planned and handed over the plant to the client while always prioritizing "Safety First". We confirmed that our first filling system worked as expected, satisfying the client.
Pre commissioning ①

Pre commissioning

②
Conclusion
This project was not completed on schedule as originally planned, however perseverance of all the parties concerned contributed to completing this project without termination, and we received high praise from the client. The valuable experience gained from this project will help ensure success in our future projects.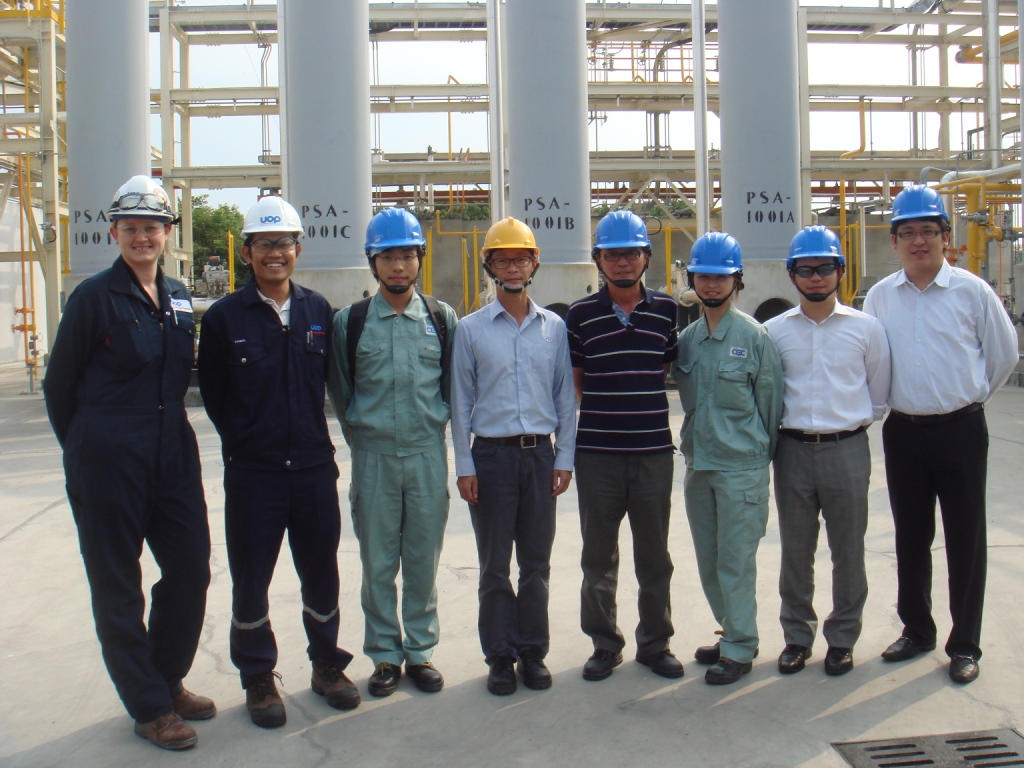 Group photo after completing commissioning (licenser (UOP), client, agent, CEC)
Related Technology
https://www.cosmoeng.co.jp/service/ctg06/purification.html https://www.cosmoeng.co.jp/english/service/ctg06/purification.html